Englewood Historic Preservation Society Newsletter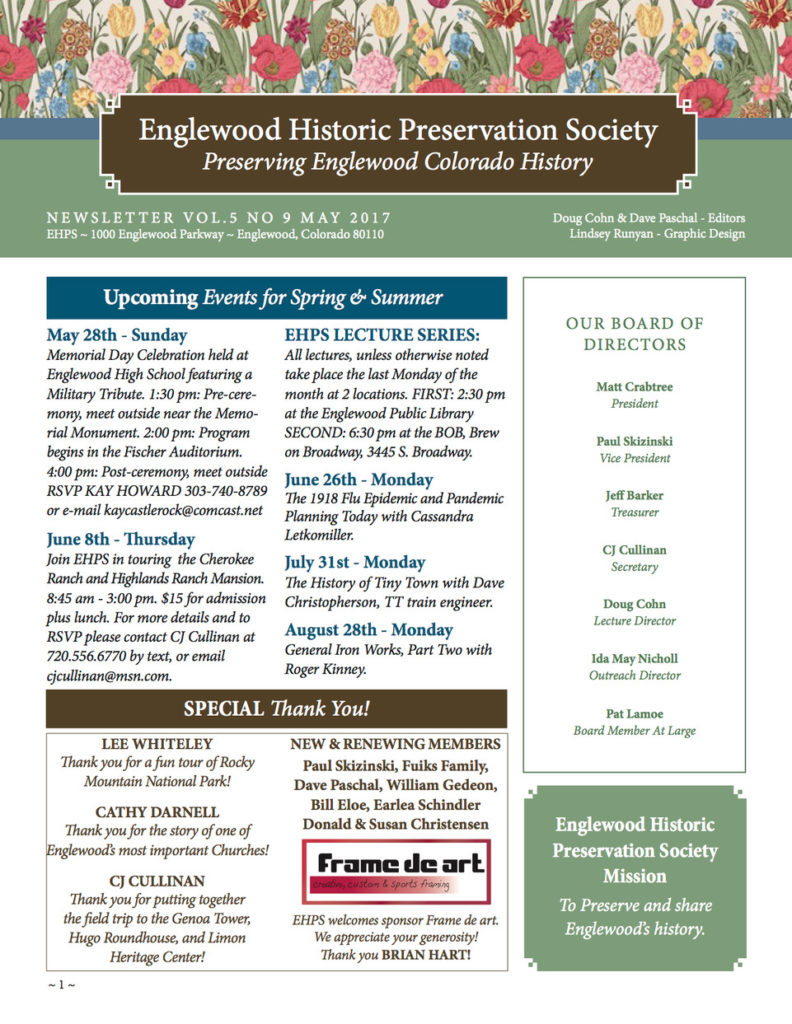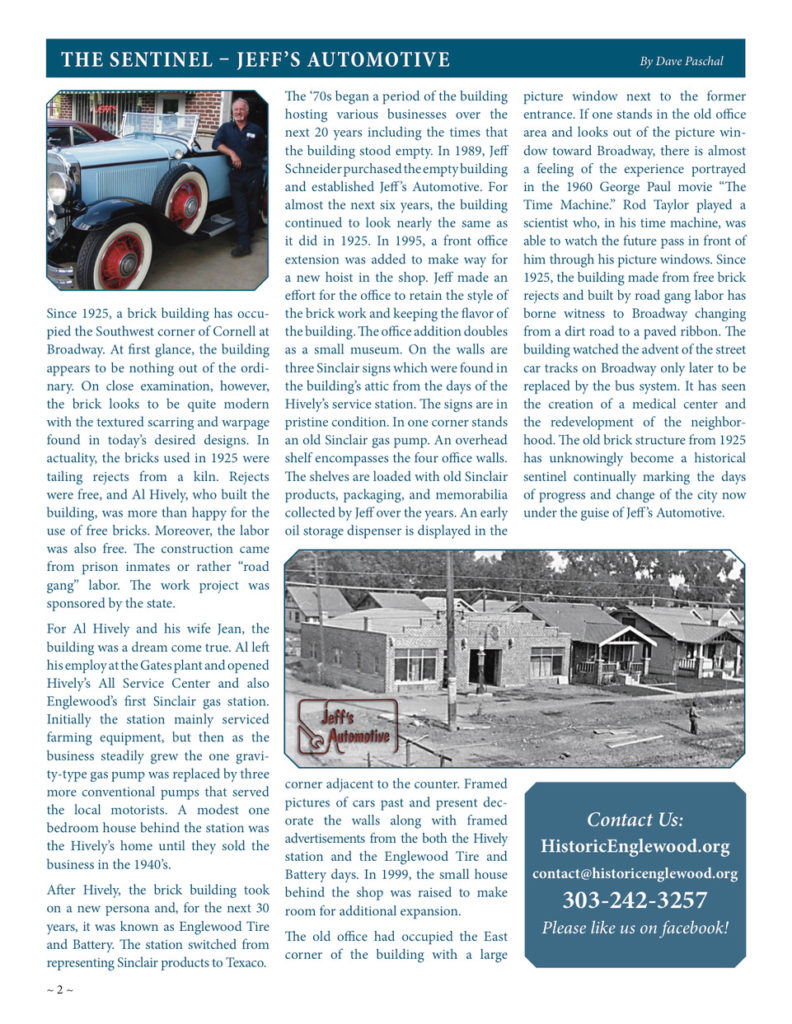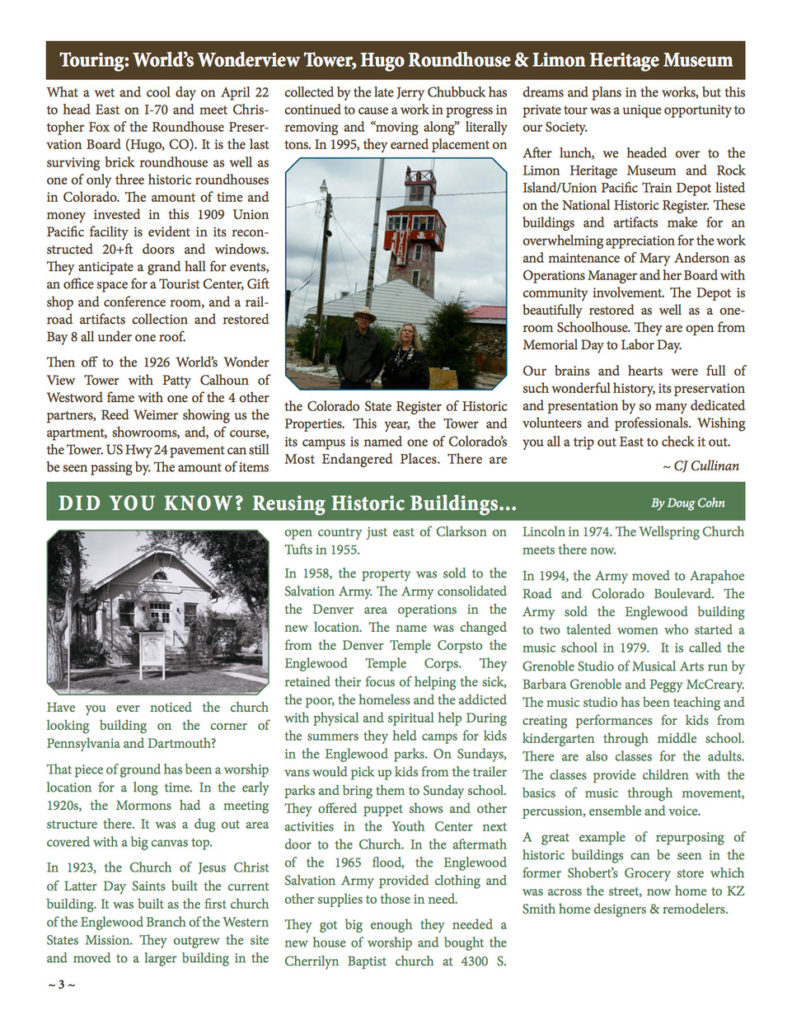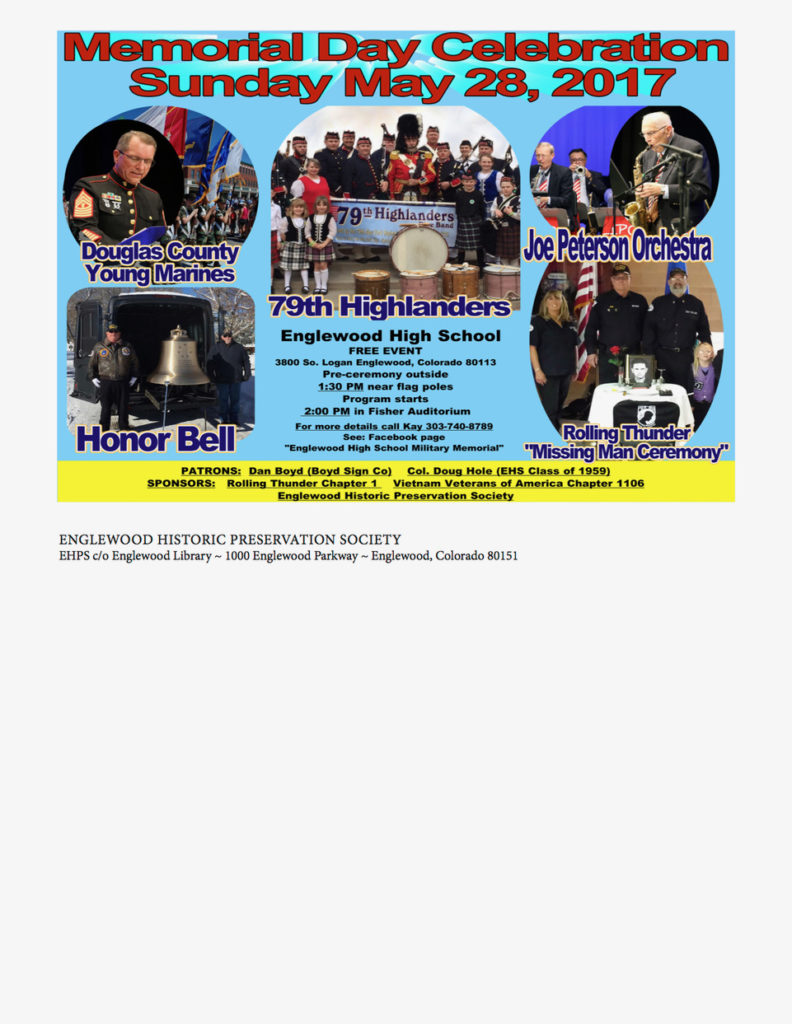 ---
 Upcoming Events
---
COME TO THE 3RD MEMORIAL DAY CELEBRATION AT THE ENGLEWOOD VETERANS MEMORIAL. (FREE TO EVERYONE) MAY 28TH AT 2:00PM
EVENT HELD INSIDE AT THE NEW, MODERN AND BEAUTIFUL FISHER AUDITORIUM (2:00 PM)
Englewood High School 3800 So Logan Englewood, Colorado 80113
Honor our veterans by attending the 3rd Memorial Day celebration (2:00 PM). Be comfortably seated in the luxurious Fisher Auditorium. Hear the veterans tell their stories. Listen to patriotic music played by the 14 piece Joe Peterson Orchestra. See Rolling Thunder, CO chapter 1 perform the "Missing Man Ceremony". Be entertained and escorted by the Douglas County Young Marines and allow the community to remember our KIA vets and honor all vets.
RSVP KAY HOWARD 303-740-8789 or e-mail kaycastlerock@comcast.net
Visit: http://www.englewoodvetmemorial.com for more details
Forward this to your friends!
See you there!